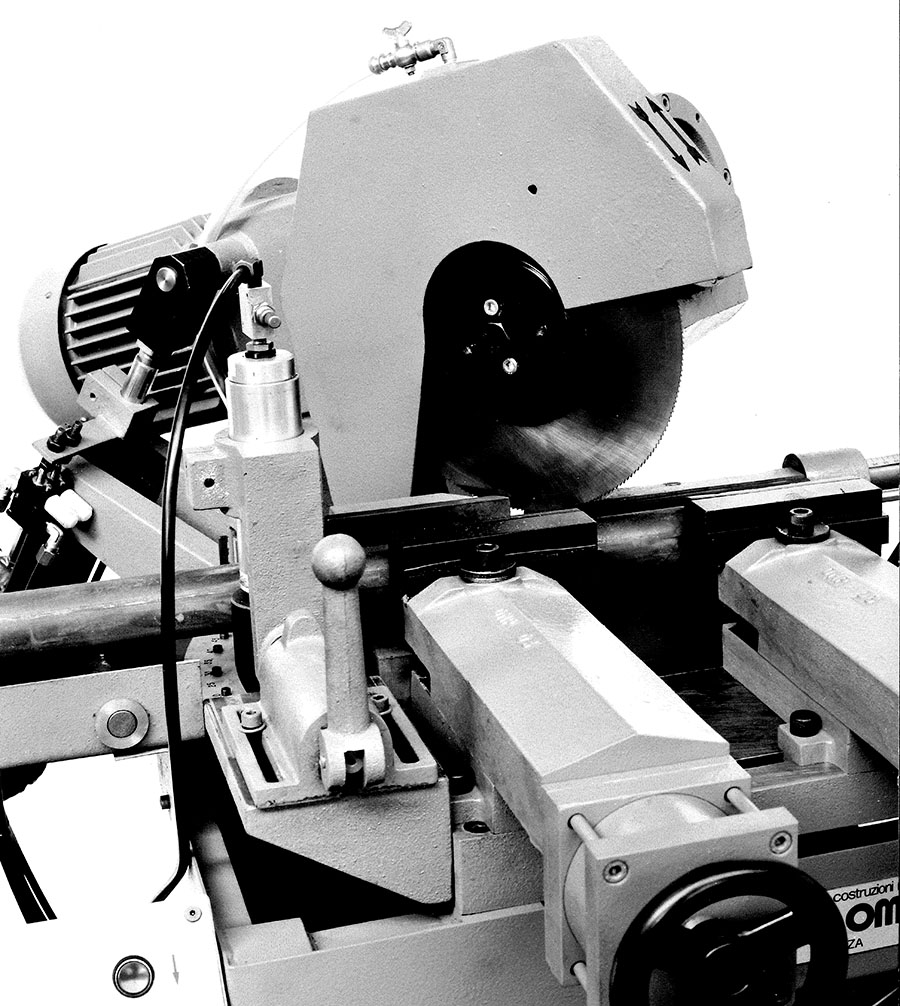 It was in 1977 when, in an atmosphere of anxious entrepreneurship, OMP was born in the Alto Vicentino.
The acronym Oleodinamica Meccanica Pneumatica was coined by the founder Luciano Dalla Vecchia. That name told, already at the dawn, the desire to stand out, to do robust things, to think about the future.
Luciano was very clear that making a company strong is not to follow trends or do what others do, but rather to anticipate times, to enrich the market with new ideas, to be the first to propose innovations.
As was the case in 1987 when the EUROMATIC 370 CNC, the first CNC machine, came out of the OMP gates. In the same year other innovations originated, including the installation of an inverter on a cutting line, a significant step towards other implementations that will drive the opening of foreign markets.
The internationalization process of OMP started again in the years 2000, then in 2000 it led to the opening of the branch in Brazil, the Taglio Tecnologia, to have a stable presence in the South American market, still the most active market today.